McCloskey carved the totem pole while a counselor at Camp Campbell Gard where it stood for over 50 years
Jerry Litmer, of Wiebold Studios is standing next to the newly conserved McCloskey Totem Pole. The committee is excited to display the Totem Pole for the public to see in the lower hallway of the municipal building.
The dedication was held on April 30, 2010.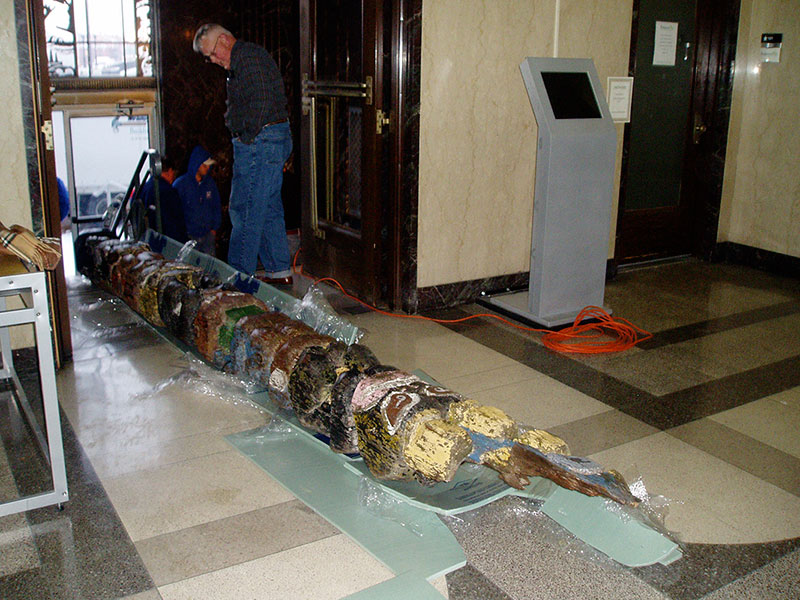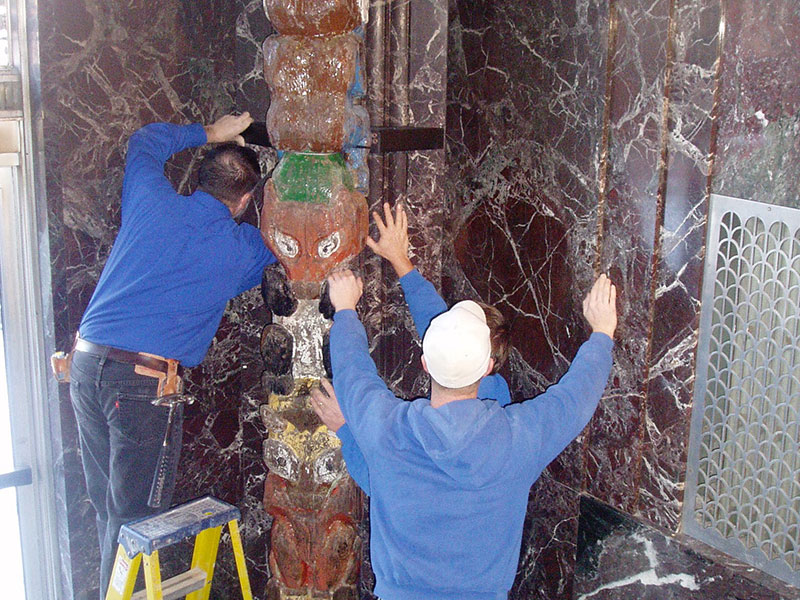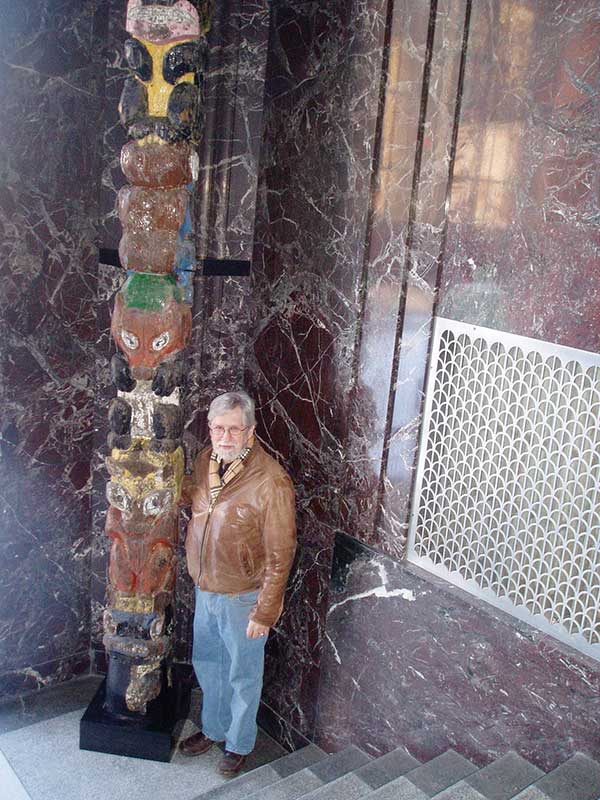 Robert McCloskey Totem Pole Video
produced by Richard O. Jones, Hamilton Journal News staff writer