Among the items on display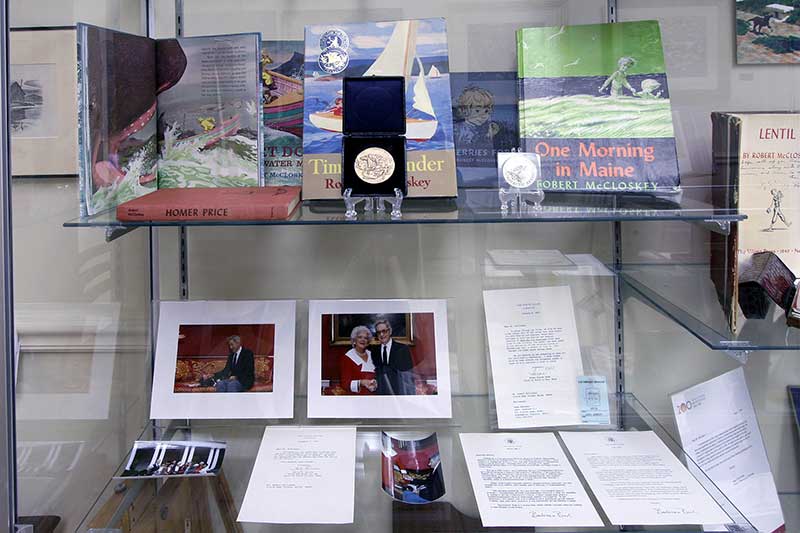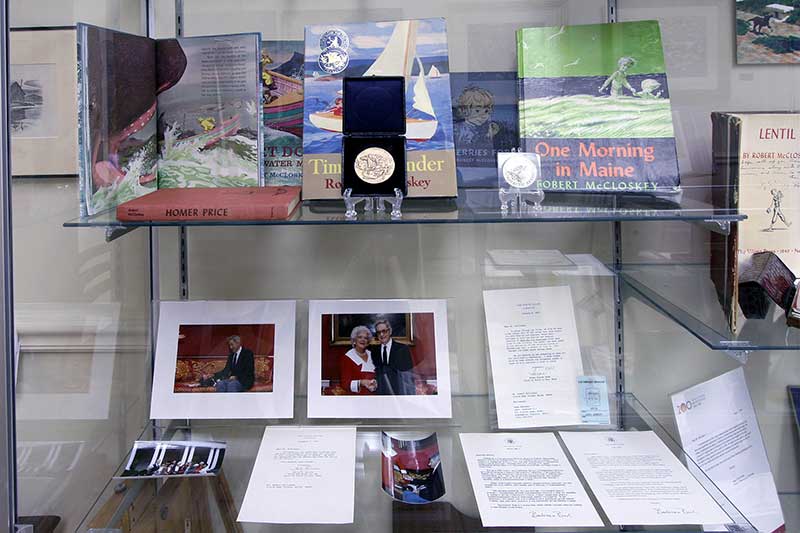 ★ 1942 and 1958  Caldecott medals
★ McCloskey artist box with easel
★ McCloskey famous harmonica
★ Several photographs including his meeting in the White House and the summit in Russia for presentation of his duckling statues by sculptress Nancy Schön
★ Proclamations, degrees, certificates, awards and books
The Doughnut Machine
The doughnut machine was given to the museum by Mort Schindel, of Weston Woods (a company producing McCloskey videos) and totally refurbished back to working order by Neil Sohngen (although he won't let anyone actually make doughnuts in the machine). Visitors can watch the doughnut machine work and envision how the doughnuts were made.
Robert McCloskey's Homer Price book has several stories built around the famous doughnut machine. Be sure to see the machine running when you visit.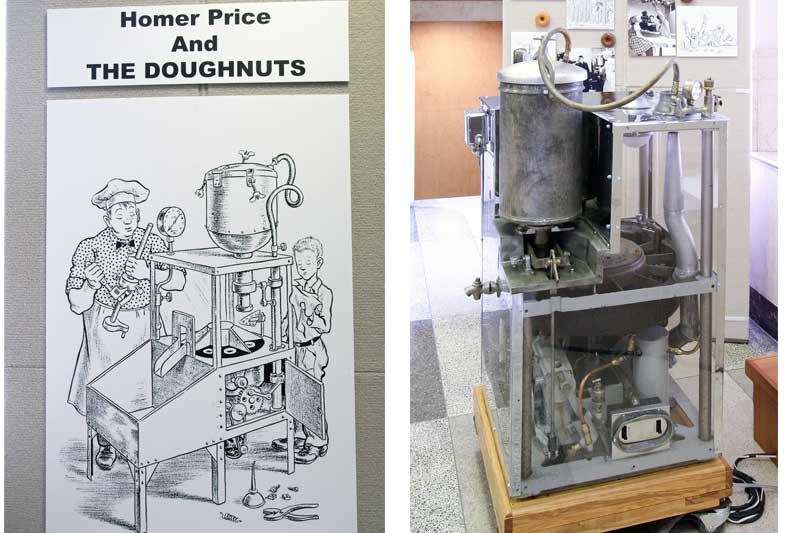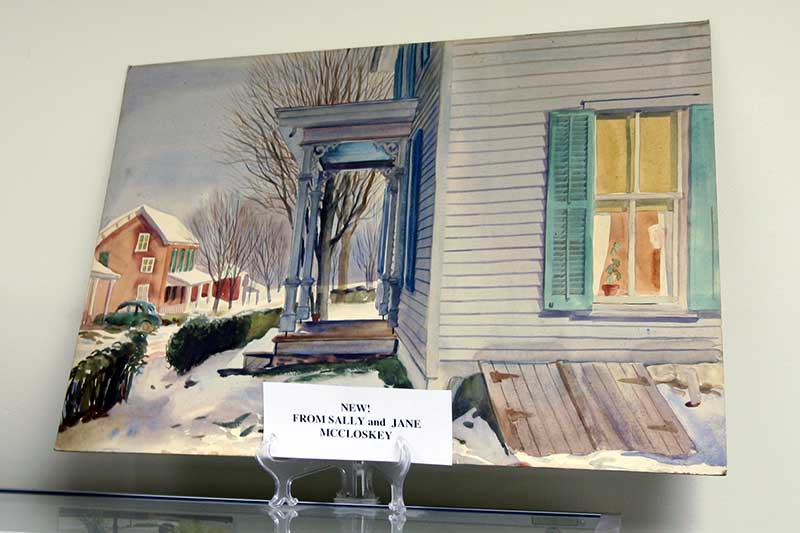 The Robert McCloskey Art Works
There are many water colors and oils by Robert McCloskey hanging in the museum. Most are of New England influence.
Pencil sketches of the Lentil character with an unpublished story are availavle as well as McCloskey sketches of his friends at Camp Campbell Gard.